Non-Surgical Procedures
BOTOX® Cosmetic in Troy, Michigan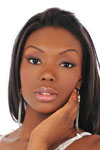 BOTOX is the most commonly performed cosmetic procedure used to reduce or eliminate the appearance of facial wrinkles. BOTOX is made from botulinum toxin A, a therapeutic muscle-relaxing agent approved by the FDA for several different uses. When injected into the muscle, it blocks the nerve impulse to those muscles, and stops the repetitive actions that cause fine lines and wrinkles, smoothing them away for a younger and more refreshed appearance.
After treatment, BOTOX will take full effect in a few days, and you will continue improvement over time.  The results of BOTOX injections typically last up to four months, with some patients reporting results lasting somewhat longer. To maintain your smooth skin BOTOX must be injected approximately every four months.
Dysport® in Troy, Michigan
Dysport is an FDA-approved injection used to reduce the appearance of fine lines and wrinkles by relaxing facial muscles. Similar to BOTOX® Cosmetic, Dysport is injected directly into the muscle to prevent them from contacting and therefore eliminating lines and wrinkles. Dysport is made from the bacterium Clostridium botulinum, the same protein used in Botox injections.
Dysport injections are ideal for nearly anyone wishing to reduce the appearance of fine lines and wrinkles on the face and restore a younger, more refreshed appearance. The injections are administered directly into the facial muscles that cause frown lines and other wrinkles; these injections are generally painless, with no need for anesthesia. Treatment sessions typically take less than 15 minutes. Like Botox, improvements seen with Dysport last approximately four months.
Dysport injections are safe, although there are certain risks associated with any procedure. These risks include soreness and bruising for several hours after treatment, ptosis (droopiness of the eyelid) which is very rarely seen. The risk of complications can be reduced by choosing a qualified physician for your procedure.
Fat Grafting in Troy, Michigan
Fat grafting is a cosmetic surgery technique that can be used to enhance or plump up different areas of the body as an alternative to synthetic implants or fillers. During this procedure, fat from the patient's own body (usually in the abdomen, thighs, or buttocks) is extracted and then injected into another area that is lacking sufficient fat volume and fullness, such as in the face, breasts, buttocks or any other area.
The fat grafting procedure usually takes two to four hours to perform, and usually requires only a local anesthetic. Most patients can return to work and other regular activities after just a few days. This procedure helps eliminate the risk of an allergic reaction, as the injected substance is coming directly from the patient's own body.
Juvéderm® Injectable Gel
Juvederm Injectable Gel is a safe, effective gel that restores volume to the skin and smoothes away moderate to severe facial wrinkles and folds. Juvederm is the first FDA-approved dermal filler proven safe and effective for persons of color. The Juvederm gel is made of hyaluronic acid with a smooth consistency, allowing for easy injections and instant, natural-looking results. There is no pre-testing needed for this procedure.
Topical or injectable anesthesia may be used during this procedure to numb the treatment area and minimize any potential discomfort. The results of this procedure are available right away and can usually last for up to a year, the longest results available from any hyaluronic acid product.
Radiesse® in Troy, Michigan
Radiesse is a synthetic injectable filler that has been approved by the FDA to reduce moderate to severe wrinkles, folds and creases around the nose and mouth by stimulating the natural production of collagen in the skin. This product is made of microspheres composed of calcium hydroxylapatite within a water-based gel and is made from minerals similar to what makes up our bones. Radiesse can be injected directly into the skin with no need for pre-testing.
Radiesse is most effective in reducing the appearance of smile lines, nasolabial folds, marionette lines and other wrinkles around the nose and mouth. The results of this procedure are visible immediately after the injection and can last for up to a year or even longer.With continued treatment, patients will require fewer and fewer injections.
Restylane® in Troy, Michigan
Restylane is an FDA-approved dermal filler made of hyaluronic acid that restores volume to the skin, lifting and smoothing out wrinkles and other fine lines. This procedure is most commonly used to treat the glabellar lines, between the forehead and the nasolabial folds. It can also be used to add volume and shape to the lips.
Since Restylane is made from a natural substance found in the body, no pre-testing is required. Restylane produces results that last for several months. The results of this procedure are visible right away, and can last for several months, depending on the condition of the individual patient's skin, and the sites to which it is injected.
To learn more about our Aesthetic & Plastic Surgery Services and to find out if it is right for you, please contact us today to schedule a consultation.